Moving Beyond the MLB Steroid Stories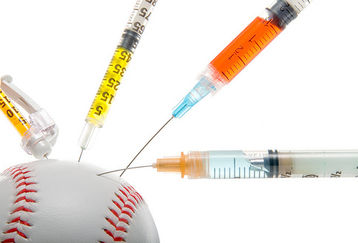 Okay, so I said I would not write another piece on baseball until I did an article about some of the amazing stories coming out of both the NBA and NHL playoffs over the last few weeks. But how could I resist with so many "extracurricular activities." going on in the Major League Baseball over the last week.

To say that Major League Baseball has some integrity issues to work out is not a stretch by any means. From A-Rod's recent transgressions to a new book about Roger Clemens to Manny's
50-game suspension for taking a female fertility drug, it was just too much to ignore.

I must also not forget to mention that we've got Hall of Fame careers coming undone, Chicago Cubs starter Ryan Dempster bouncing balls off Brewers slugger Ryan Braun's melon, Jamie Walker being fined by Major League Baseball for his comments about umpire Angel Hernandez, and the latest -- Bobby Jenks apparently hitting Texas Ranger Ian Kisler in the ass on purpose.

It's mass hysteria. But there is more going on in Major League Baseball's 130th year other than juice and jive.

First of all, we have a competitive Kansas City Royals team that is currently tied with Detroit atop the AL Central Division. Then there are the Blue Jays who currently lead baseball's toughest division, the American League East, in front of both the BoSox and the Yanks. Let's don't let Randy Johnson's achieving his 298th career win be overshadowed by Manny's inability to produce testosterone. Johnson will likely be the last pitcher to reach this milestone for a long time to come and as fans we should enjoy the excitement.

Not since DiMaggio's 56-game hitting streak has there been such a buzz as the Nationals Ryan Zimmerman's hit streak moves to 30, the longest by a third baseman since 1980.

Maybe it's not for the record books but it is still worth mentioning, that in a rare feat, Phillies Jayson Werth stole his way all the way home -- only 49 players in MLB history have stolen all three bases in the same inning — only nine since 1942 and the last Phillie to do it was Pete Rose in 1980.

And finally what about Albert Pujols? Prince Albert is currently tied for most home runs with the Rays Carlos Pena. Since winning Rookie of the Year in 2001, Pujols has racked up seven All-star appearances, four Silver Sluggers, two MVP's, a Golden Glove, and a Hank Aaron Award. He is, without a doubt, one of the greatest players in baseball today and, as far as we know, steroid-free.

So lets celebrate some of this year's remarkable achievements happening in baseball and try to put Manny's 50-game suspension, Roger Clemens' "misremembering" act., and A-Rod's proof that steroids don't help you hit in the clutch, behind us, and enjoy the greatest sport in America.
This article as been emailed to the person you requested.